Virtual Bank Conference Events Where Banks and Investors Come Together to Explore Opportunities
Discover Bank Investment Opportunities That Are "Under The Radar"
Credit Unions and M&A
Tuesday, December 6 from 2 PM - 3:30 PM.
Derek Szot from Piper Sandler will address the following topics:
• The history of CU-bank deals
• Drivers of CU acquisitions
• Deal metrics
• Deals that did not go through and why?
• Any predictability-what to look for in bank targets?
• Are credit union to mutual bank conversions dead?
• What is the Liquidation Account for converted mutual targets all about?
• Regulatory environment for CU-bank deals
Derek Szot
is a managing director in the financial services group at Piper Sandler, and its predecessor Sandler O'Neill. He provides strategic advice primarily to depository financial institutions throughout United States.Derek has significant experience working with credit unions and mutual savings banks. This includes capital planning within the credit union and mutual structures, the conversion process where merited (including both credit union to mutual and mutual to stock company), and post-conversion capital management strategies. In addition, Derek has an extensive background in mergers and acquisitions with particular expertise in financial modeling and helping clients assess the impact of various strategic alternatives to their base operations. Before re-joining Sandler O'Neill in 2004, Szot was co-founder and principal of Y-Merge, which was acquired by SNL Financial (S&P Global). He originally joined Sandler O'Neill in 1993.Szot is a graduate of both the Wharton School of the University of Pennsylvania and Columbia University.
Under the Radar: September 13, 2022
Join fellow investors interested in learning about 'Under the Radar' bank investment opportunities on
September 13, 2022
from 9 am to 3 pm
for VirtualBankConference.com's 2022 virtual event.
Mike Godby

Janney Montgomery Scott LLC

Mike has more than 29 years of financial services experience, with deep expertise in mutual-to-stock conversions.




Topic: The current mutual bank conversion landscape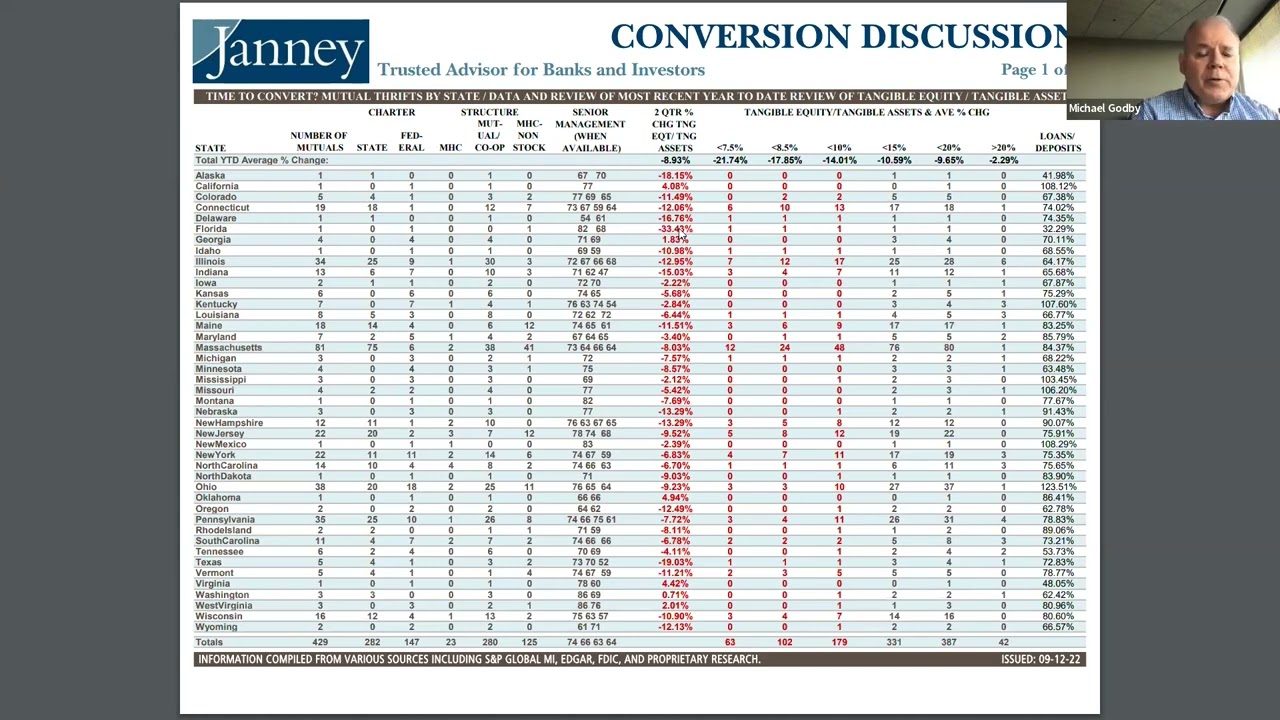 Reid Brewer -
Piper Sandler
Reid provides strategic general industry and economic advisory, M&A transaction advisory and capital raising
services to depository institutional clients in the
Southeast. Topic: Mergers & acquisitions in an age of securities markdowns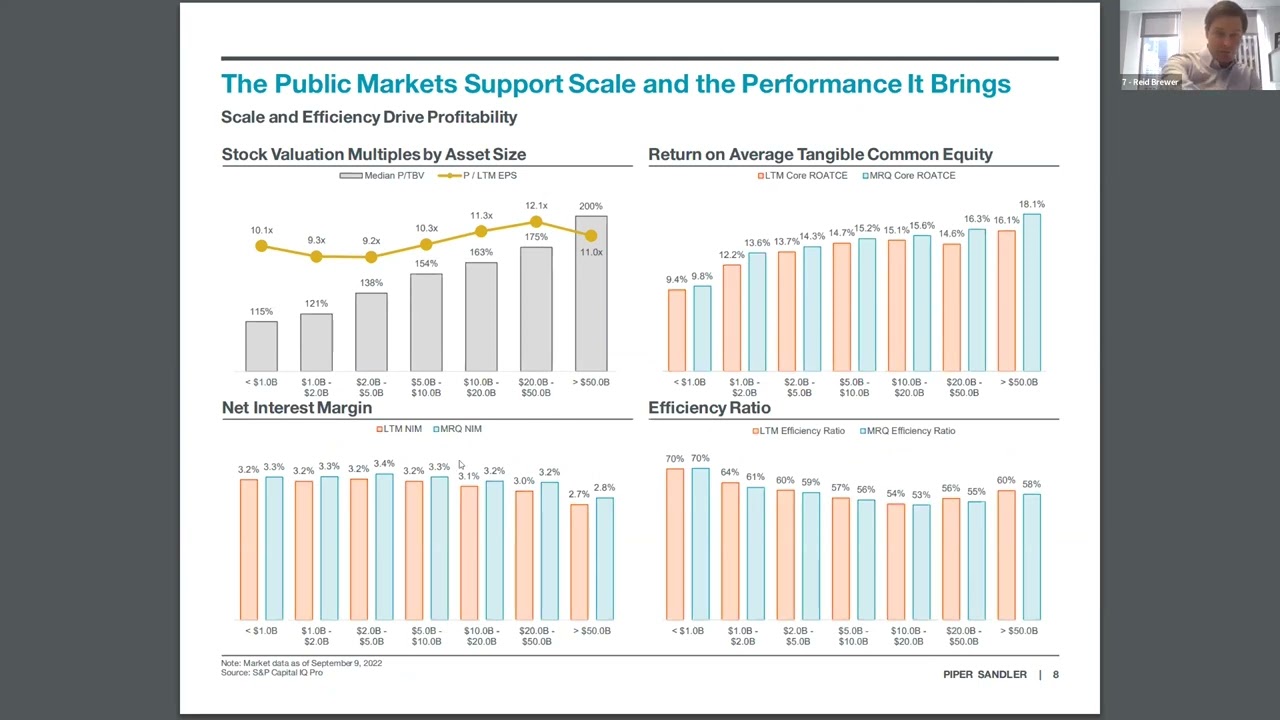 'Under the Radar' Bank Presentations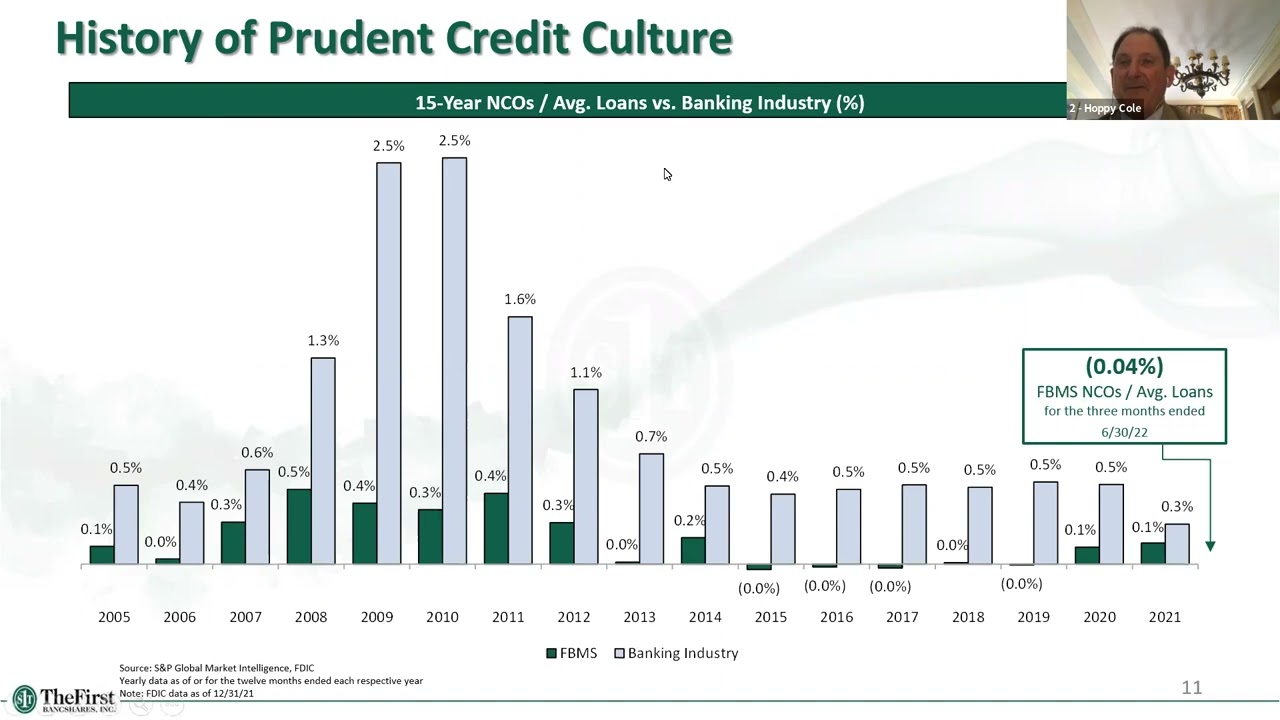 The First Bancshares, Inc.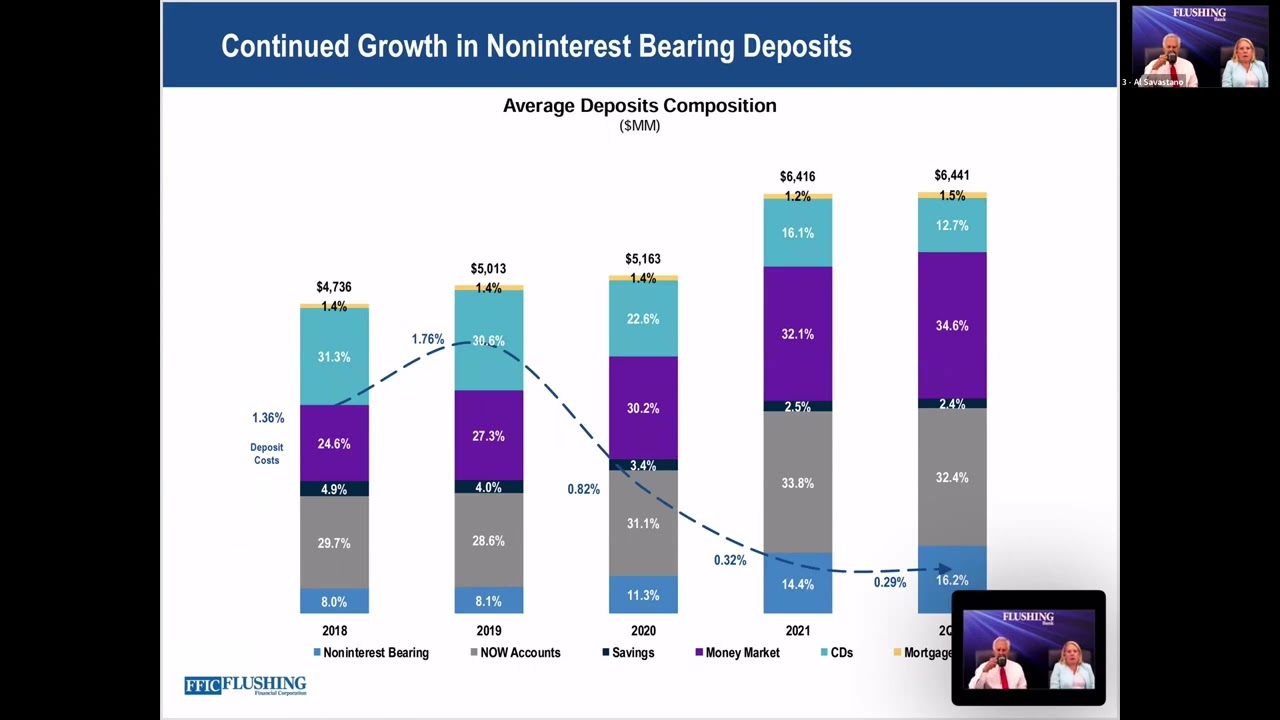 Flushing Financial Corporation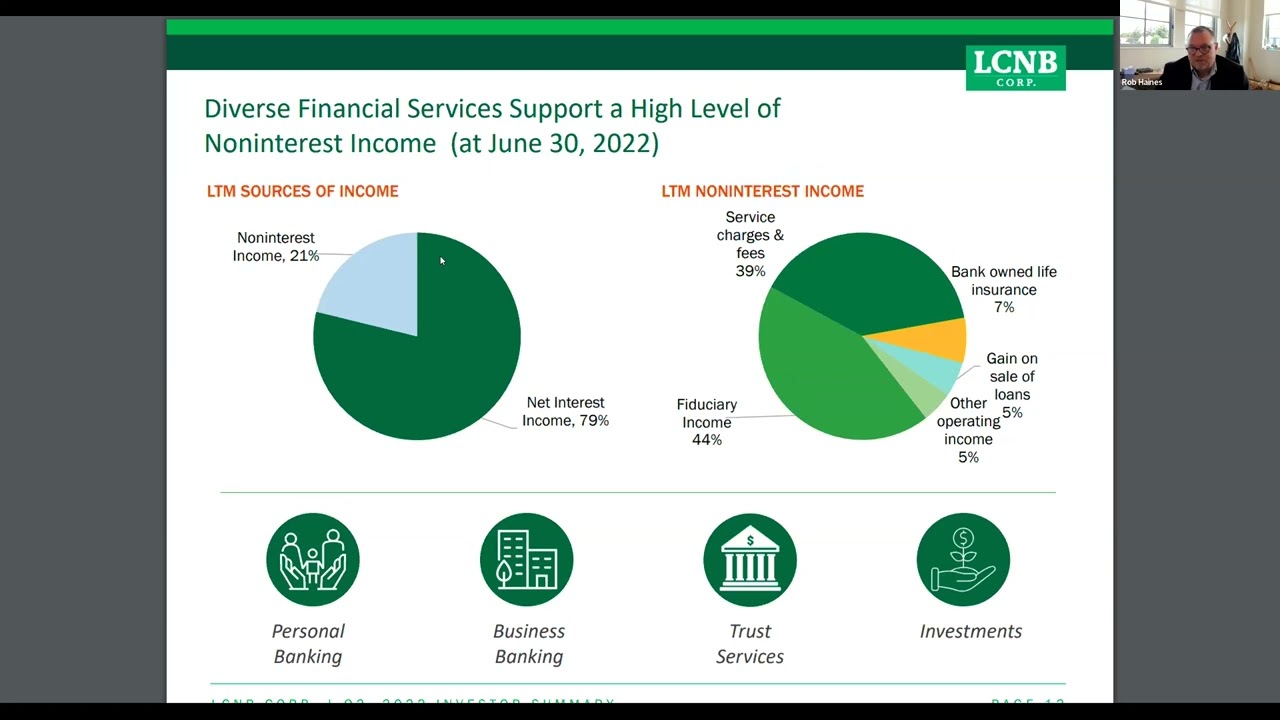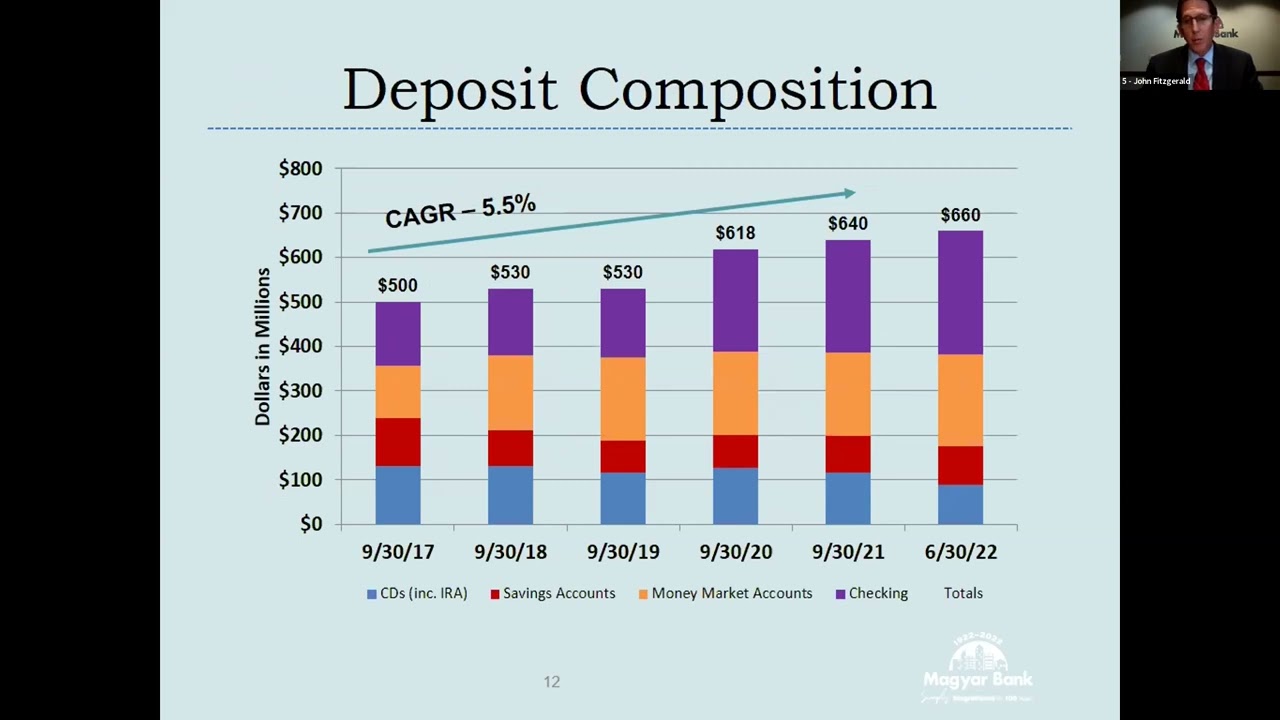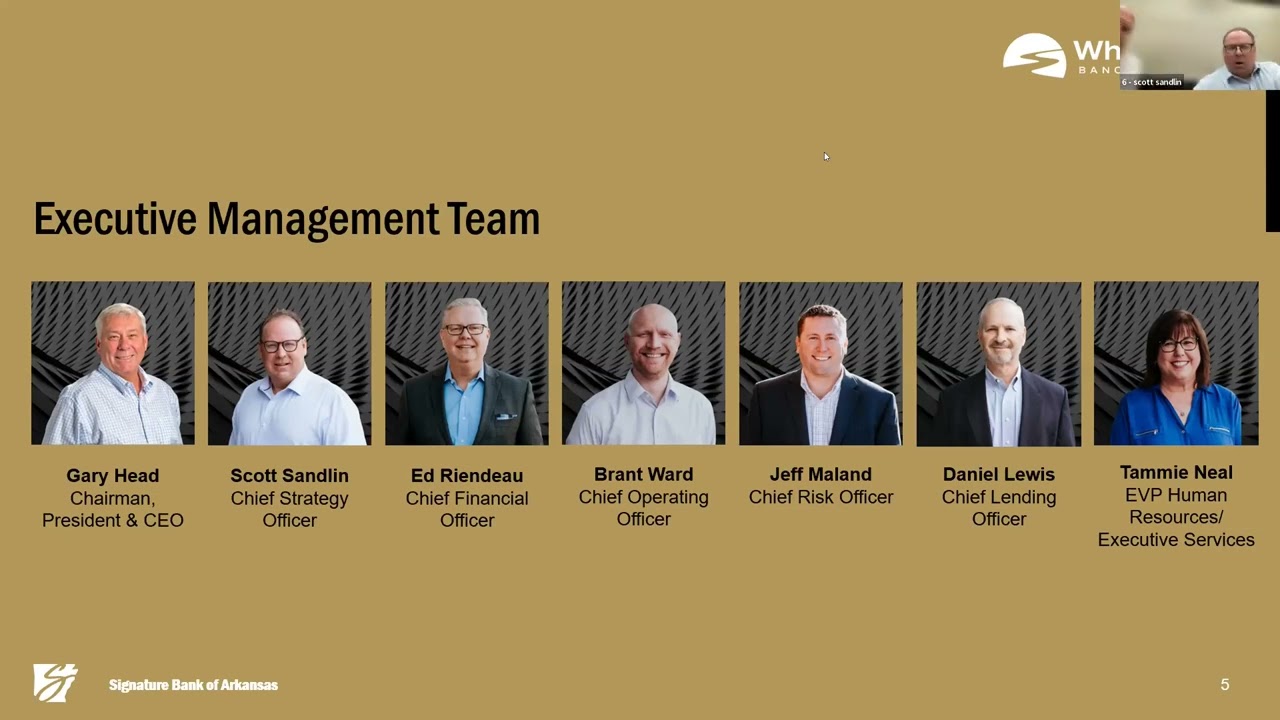 White River Bancshares Co.
Bankwell Financial Group, Inc.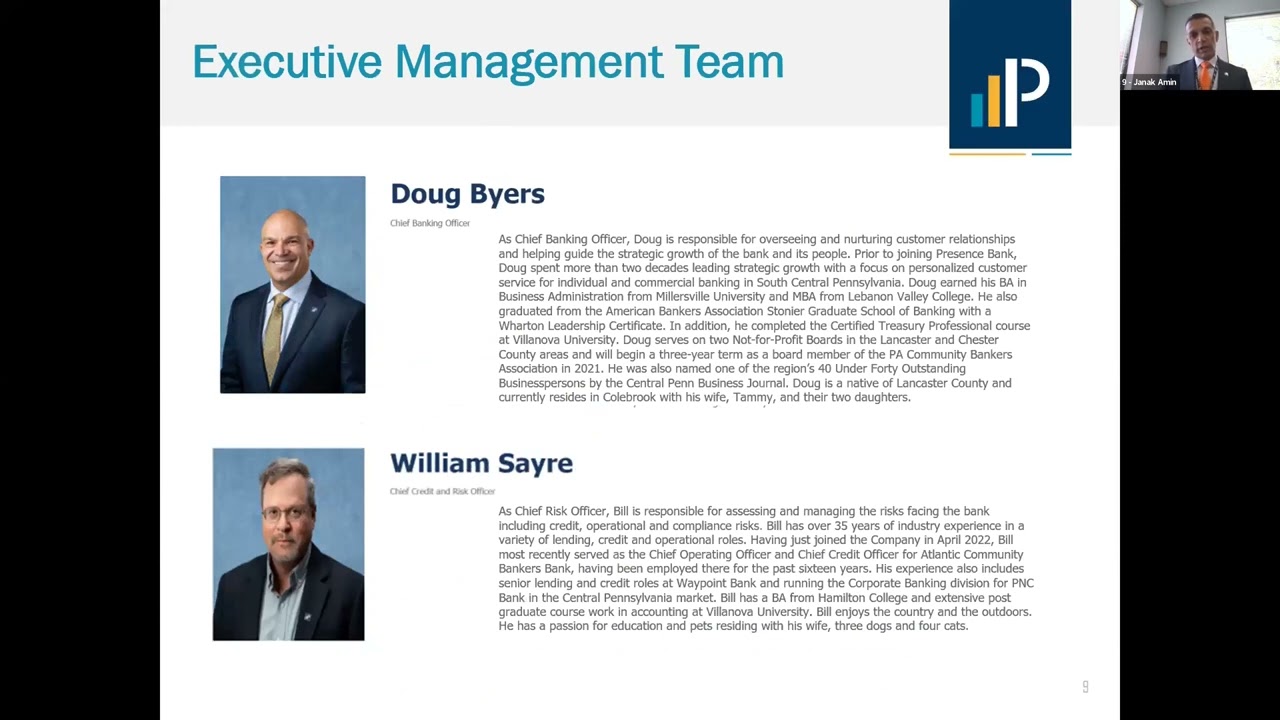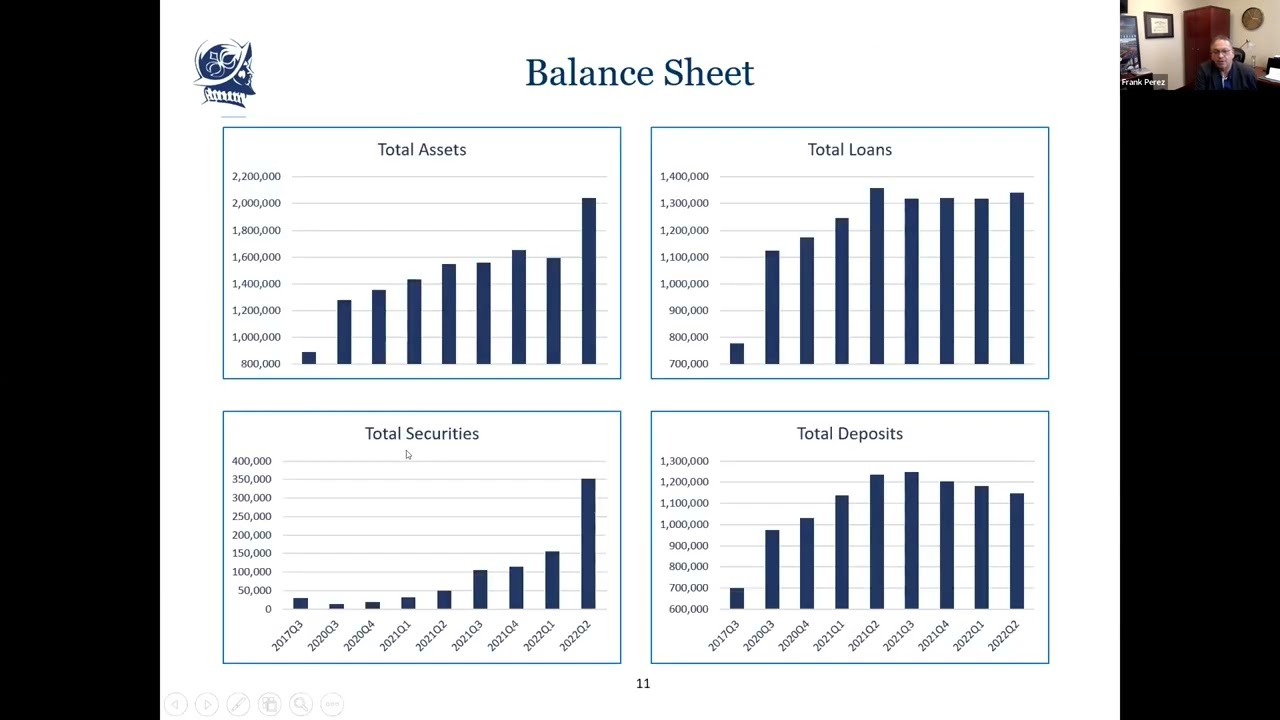 Ponce Financial Group, Inc.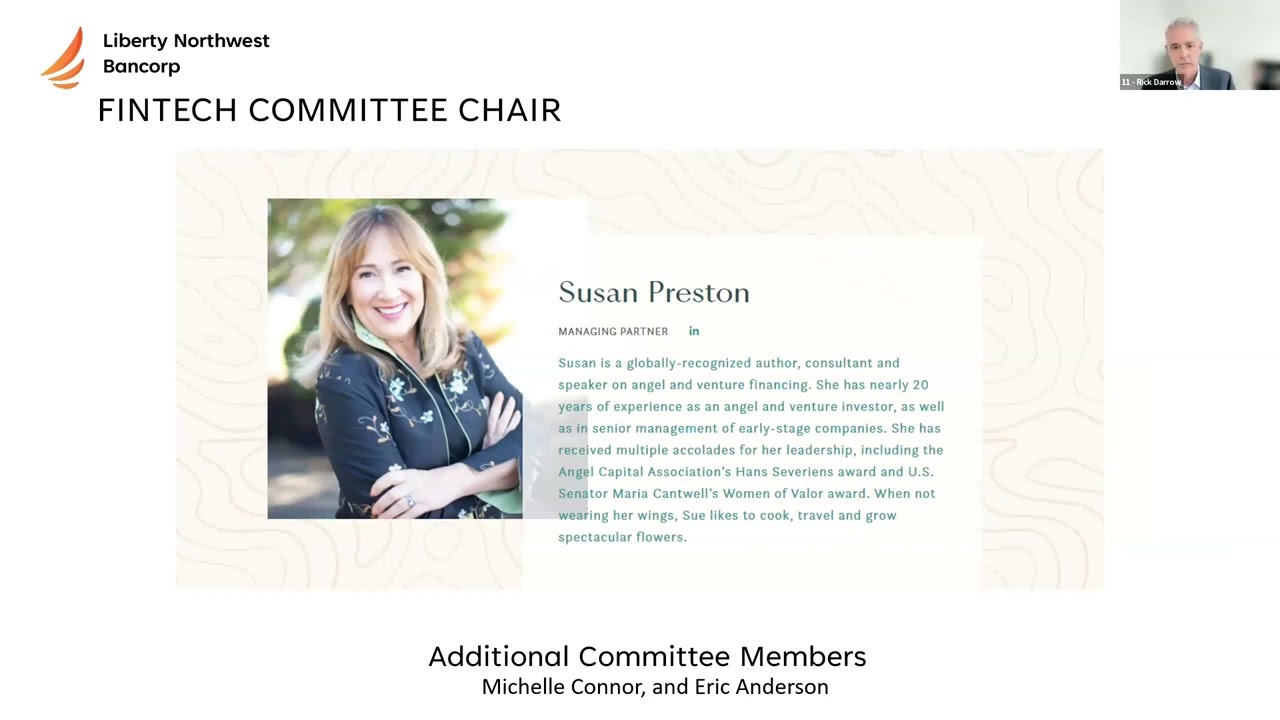 Liberty Northwest Bancorp, Inc.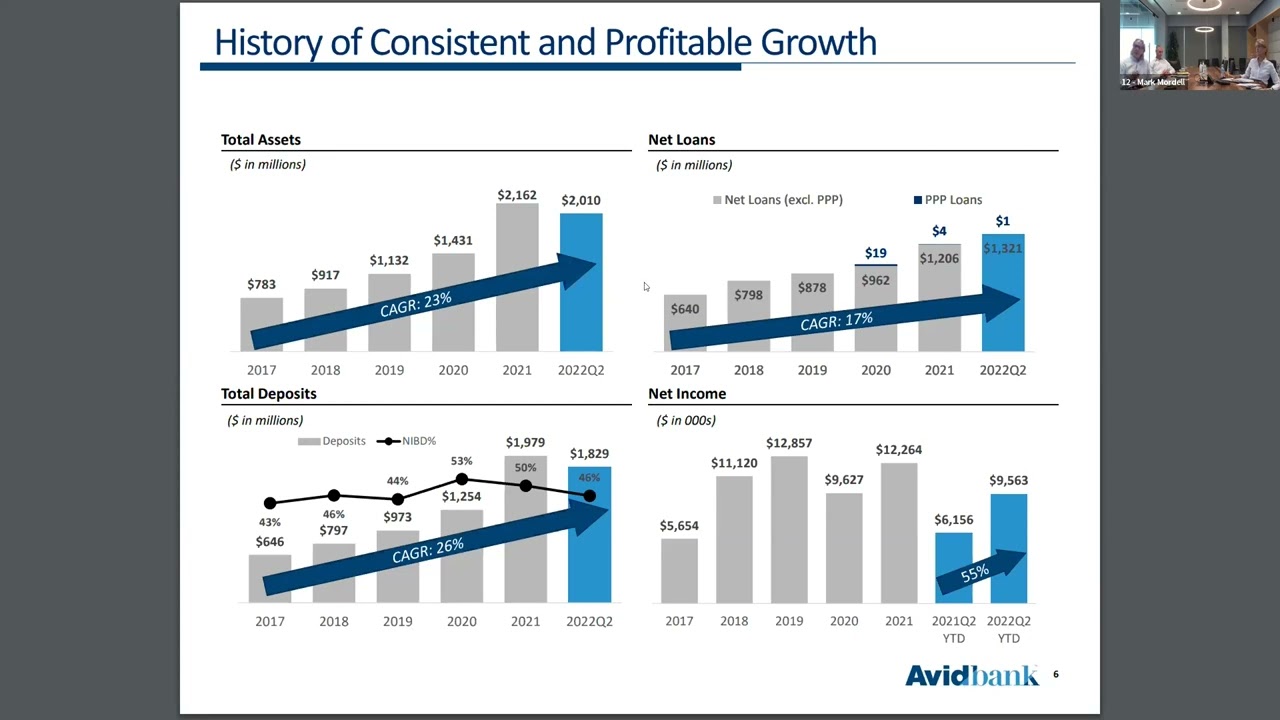 Presenting Banks Overview
Avidbank Holdings, Inc. (AVBH)
is a niche-focused west coast bank trading close to tangible book that recently raised capital from several big bank investors with one of them recently joining the Board of Directors.
Bankwell Financial Group, Inc. (BWFG)
is a high-performance bank with a valuable deposit franchise in Fairfield County, CT, and a strong board of directors trading at 1.12x tangible book.
The First Bancshares, Inc. (FBMS)
acquired Heritage Southeast Bancorporation (HSBI) after HSBI terminated its sale to a credit union; an opportunity for HSBI shareholders to get to know FBMS better.
Flushing Financial (FFIC)
is a $6.4B metro-NY deposit franchise trading around TBV with interesting growth initiatives in Fintech and local niche markets.
LCNB Corp. (LCNB)
is one of the strongest deposit franchises in one of the strongest midwest markets with one of the strongest dividend yields.
Liberty Northwest Bancorp, Inc. (LBNW)
is a de novo bank with a strong deposit base in the attractive Seattle MSA market that just listed its stock on the OTCQX market.
Magyar Bancorp, Inc. (MGYR)
is a recent thrift conversion selling at a discount to tangible book just past its 1-year anniversary with a special dividend, regular dividend, and a 5% share repurchase authorization already under its belt.
PB Bankshares (PBBK)
is a recent thrift conversion selling well-below TBV that just passed its one-year anniversary with a 10% buyback authorization.
Ponce Financial Group, Inc. (PDLB)
- recent 2nd step conversion trading below offer price and below tang book even adjusted for fintech exposure with excess capital and a track record of accretive capital management.
White River Bancshares Co (WRIV)
is a growth bank with strong deposits in attractive northern AR market trading at 1x tangible book, an opportunity to get an update on recent investments and growth opportunities in an "under the radar" part of the country.
Under the Radar Virtual Bank Conference Agenda
(Eastern Start Times)
9:00 Keynote Speaker Mike Godby on thrift conversions and the MHC space
9:30 FBMS The First Bancshares, Inc.
10:00 FFIC Flushing Financial Corporation
10:30 Break
10:45 LCNB LCNB Corp.
11:15 MGYR Magyar Bancorp, Inc.
11:45 WRIV White River Bancshares Co
12:15 Lunch Break
1:00 Keynote Speaker Reid Brewer on interest rate marks in bank M&A
1:30 BWFG Bankwell Financial Group, Inc.
2:00 PBBK PB Bankshares, Inc.
2:30 Break
2:45 PDLB Ponce Financial Group, Inc.
3:15 LBNW Liberty Northwest Bancorp, Inc.
3:45 AVBH Avidbank Holdings, Inc.
4:15 Adjourn
Organized & Facilitated By:
Pendragon Capital Management & Sycamore Analytics LLC
Analyst + Catalyst
President of
Sycamore Analytics
, an independent investment research firm with expertise in banks and small-cap value opportunities.
President of
Pendragon Capital Management Inc
., a Registered Investment Advisor with a specialty in bank investments.
Join Bank Executives and Investors for Yearly Virtual Summit Events, Interviews, And More
"

Under the Radar

" Conference Details
The Virtual Bank Conference is an opportunity, in a convenient online format, where banks of all sizes can efficiently communicate with current investors and get exposure to new investors and where investors of all types can have direct contact with bank managements. Banks and investors can make new contacts and exchange ideas and outlooks.
We hope you join us!
Meet The Executives & Look For Opportunities In Banks That Are "Under The Radar"
Investors Looking for Unexplored Opportunities
Banks Looking to Engage With & Broaden Their Investor Base
By registering for this conference, you will be included in Sycamore Analytics' and Pendragon Capital Management's, and VirtualBankConference.com's ongoing communications about bank investing, virtual conferences, and other relevant information. We look forward to continuing the conversation with you.
Please Note:
This website is intended for general informational purposes only. We do not render or offer to render personalized financial, investment, tax, legal or accounting advice through this website. The information provided on this website (including any separate documents that may be accessed through this website) is not directed at any investor or category of investors and is provided solely as general information. No information contained herein should be regarded as a suggestion to engage in or refrain from any investment-related course of action. We are not undertaking to provide investment advice, act as an adviser to any plan or entity subject to the Employee Retirement Income Security Act of 1974, as amended, individual retirement account or individual retirement annuity, or give advice in a fiduciary capacity with respect to the information presented herein.
No Recommendations, Offerings, Advice, or Solicitation
Nothing on this website should be construed as, and may not be used in connection with, an offer to sell, or a solicitation of an offer to buy or hold, an interest in any security or investment product.
Forward-Looking Statements
This website and content providers may contain certain statements, estimates and projections that are "forward-looking statements." All statements other than statements of historical fact on this website are forward-looking statements and include statements and assumptions relating to: plans and objectives of management for future operations or economic performance; conclusions and projections about current and future economic and political trends and conditions; and projected financial results and results of operations. These statements can generally be identified by the use of forward-looking terminology including "may," "believe," "will," "expect," "anticipate," "estimate," "continue", "rankings," "intend," "outlook," "potential," or other similar words. We do not make any guarantees, representations or warranties (express or implied) about the accuracy of such forward-looking statements. Forward-looking statements involve certain risks, uncertainties, and assumptions and other factors that are difficult to predict. Readers are cautioned that actual results of the investments referenced in this website could differ materially from forward-looking statements; and readers of this website are cautioned not to view forward-looking statements as actual results or place undue reliance on forward-looking statements.